February 4, 2016 (Arlington, Va.)  – Key participants from the U.S. Postal Service (USPS), U.S. Senate, U.S. Dept. of State, USPS Office of Inspector General (OIG), U.S. Government Accounting Office (GAO), and the National Association of Letter Carriers (NALC) will participate in the upcoming
PostalVision 2020 event
to be held March 15-16, 2016, to discuss issues related to the B2Me consumer empowerment phenomenon and how it impacts the changing global postal ecosystem.
"The U.S. Postal Service, those responsible for its oversight, and its employees are critical to these discussions," said John Callan, managing director of Ursa Major Associates and Founder of the PostalVision 2020 Initiative. "As the heart of a national circulatory delivery system that transports mail and parcels between every business and household in America, the USPS is increasingly challenged with meeting rapidly changing demands of its customers. The entire postal industry must come together in a collaborative spirit to explore and design the optimal model for the future. We are excited about the level of participation and commitment that is being put forth at the upcoming event."
The 2016 PostalVision 2020/6.0 event, to be held at The Ritz-Carlton Pentagon City, Va (just outside Washington, DC), will focus on how the B2Me movement is changing the postal ecosystem, placing more demands on supply chain partners to meet consumer demands.  In addition to senior executives from the USPS, PostalVision 2020 is delighted to once again welcome participation from those tasked with the serious responsibility of Postal Service oversight, and other key stakeholders.  Event speakers include, but are not limited to, the following: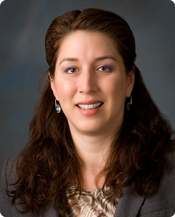 USPS Vice President and Managing Director of Global Business Giselle Valera will participate at the event in discussions around how growing consumer empowerment and global Internet access are increasing consumer demands and expectations for purchasing and receiving goods seamlessly across borders, and how the postal ecosystem should be responding.

USPS Director of Strategic Planning Emil Dzuray will share with PostalVision 2020/6.0 attendees information on the USPS' strategic initiatives and the future trends it is seeing in terms of consumer demands for mail, packages, and other postal services.

John Kane, Senior Governmental Affairs Advisor, Committee on Homeland Security and Governmental Affairs, is an integral member of Senator Tom Carper's staff, and is well-versed in ongoing postal legislative reform issues.  Senator Carper (D-DE) is the ranking member of the Committee, which has oversight responsibility over the U.S. Postal Service. Kane will participate in a panel discussing the American Postal Ecosystem from a policy perspective.

Joseph Murphy, Deputy Director, U.S. Dept. of State Bureau of International Organization Affairs, Office of Global Systems, will return to PostalVision 2020, also participating in the panel discussing the American Postal Ecosystem from a policy perspective, with a focus on global ecommerce.  Murphy spoke at the 2015 PostalVision event about progress being made through the Universal Postal Union (UPU).

Robert Taub, Acting Chairman, Postal Regulatory Commission (PRC) will present a luncheon keynote address at PostalVision 2020/6.0 as well as participating on a panel discussing the American Postal Ecosystem from a policy perspective.  Taub has participated in PostalVision 2020 past events, and is committed to continuing open dialogue between the USPS' regulators and its stakeholders.

Tammy Whitcomb, Deputy Inspector General, USPS Office of the Inspector General (OIG), will participate in a panel discussing the American Postal Ecosystem from a policy perspective.  The USPS' Office of Inspector General has been a long-time supporter and past participant at PostalVision 2020 events.

Lori Rectanus, Director, Physical Infrastructure, Government Accounting Office (GAO) will discuss ongoing studies concerning the USPS physical retail infrastructure and how it serves the needs of Americans.  She will participate on a panel that also includes CanadaPost's retail executive John Reis Rectanus has worked on several initiatives dealing with the USPS, fulfilling Congressional requests and inquiries, and recently testified before Congress on issues related to the USPS' financial challenges and its delivery vehicle fleet.

Jim Sauber, Chief of Staff, National Association of Letter Carriers (NALC), James is responsible for coordinating the research, collective bargaining, public policy and legislative activities of the union at the direction of NALC President Fred Rolando and on behalf of the union's 275,000 members.  Returning to PostalVision 2020, Sauber also will participate in discussing policies around the future postal ecosystem.
In addition to these notable speakers, the event will feature h
igh-ranking representatives from other posts
, exciting start-ups, analysts and more.  Check out our latest
agenda,
posted on the PostalVision 2020 web site!
The comments in this blog are moderated. Each comment will be reviewed to ensure that it contains no crude language, solicitations, personal attacks, or anything that may be regarded as inappropriate is included.  In an effort to facilitate an ongoing conversation, comments will be reviewed in a timely manner. The views that are expressed in this blog are those of the individual contributors and do not reflect the views of PostalVision 2020. If you have any questions about commenting or are experiencing issues, please contact Bryan Klepacki