A prestigious list of global postal industry leaders will gather to participate in the upcoming
PostalVision 2020 event
, to be held March 15-16, 2016, in the Washington DC area.  Executives from a variety of foreign posts, the head of the USPS' global business group, the Universal Postal Union (UPU) product strategy manager, and leading international solutions providers will discuss how the "B2Me" phenomenon of growing consumer empowerment is driving changes throughout the global supply chain and postal ecosystem.
The list of foreign post executives includes John Reis from Canada Post, Claudia Pletscherfrom Swiss Post, John McConnell from An Post, and Lily Loo from SingPost.  The USPS' Global Business Vice President Giselle Valera also will participate, as well as Universal Postal Union (UPU) product strategy manager Wendy Eitan, and Bernard Bukovc, Managing Director of the Postal Innovation Platform (PIP).  The events' global presence will round out with Tom Forbes, Vice President of International from MetaPack; Elmar Toime, Chairman of Postea; Esri Global Industry Manager Wolfgang Hall and Shoshana Grove, CEO of International Bridge.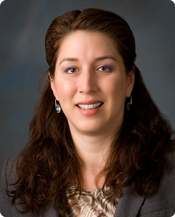 USPS Vice President and Managing Director of Global Business Giselle Valera will participate at the event in discussions around how growing consumer empowerment and global Internet access are increasing consumer demands and expectations for purchasing and receiving goods seamlessly across borders, and how the postal ecosystem should be responding.

Lily Loo, Head, Group Customer Service, SingPost, will join in discussions around our global postal ecosystem and future trends and strategic innovation. Loo will focus on the constant pressures posts are on to reinvent themselves amidst transformation and innovation, while staying relevant amidst declining mail volumes.

Claudia Pletscher, Head of the Development and Innovation, Swiss Post, will join Loo in discussions around global trends and innovation.  Pletscher is responsible for building up a new entity within Swiss Post to select, pilot and implement new topics as well as drive and support innovation for the different organizations within the Swiss Post Corporation.

John McConnell, Director of Innovation and Quality, An Post, will join in discussing innovation in the global postal ecosystem.  An Post is a commercial entity providing a wide range of services which encompass postal, distribution and financial services. It is one of Ireland's largest companies directly employing over 9,600 people through its national network of retail, processing and delivery points.

Wendy Eitan, Product Strategy, Integration and Economics Coordinator, Universal Postal Union (UPU) returns to PostalVision 2020, bringing a wealth of global ecosystem experience in her role with the UPU as well as her participation in an extensive array of global ecommerce venues and forums.

Tom Forbes, Vice President of International, MetaPack, is responsible for its international activities with a focus on leveraging and enhancing its Global Label Library, through which 200 carriers and 3,500 services can be accessed.

Bernard Bukovc, Managing Director of the Postal Innovation Platform (PIP) will moderate a panel of foreign post executives discussing the global B2Me phenomenon.  The Postal Innovation Platform (PIP) is an initiative focusing on the future for the postal and logistics industry.

Elmar Toime, Chairman, Postea, will lead discussion on cross-border challenges and opportunities.  Toime previously was CEO of New Zealand Post and held executive positions for Royal Mail Group. Postea is a provider of dimensioning solutions to the e-commerce, logistics, distribution, courier, postal and retail industries.

John Reis, General Manager, Retail, Canada Post, will share insights on the retail aspects of the B2Me consumer empowerment trends, which are driving changes to the "first mile" of the supply chain in our global postal ecosystem.  He will share some of the recent innovations being explored by Canada Post to offer consumers improved ecommerce and retail experiences.

Wolfgang Hall, Global Industry Manager for Logistics and Supply Chain Management, for Esri will share with the PostalVision 2020/6.0 audience his views on the future of the logistics and transportation in the postal ecosystem.  Hall has said he believes that the use of advanced mapping and spatial analysis is still in its infancy in the logistics and supply chain industries and is convinced that GIS provides the ideal platform to unlock the optimization potential at all levels of logistics and supply chain operations.

Shoshana Grove, recently appointed CEO of International Bridge, a leading provider of small-parcel delivery services in the U.S. and Asia, has primary responsibility for driving the company's global parcel delivery strategies. Grove is a former USPS executive as well as Chief Administration Officer for the Postal Regulatory Commission (PRC).
 PostalVision 2020/6.0 will take a deeper dive into the B2Me movement, looking at research and data underlying this changing consumer model, how B2Me uses consumer data, how B2Me is driving innovation and invention all through the supply chain, the global impact of B2Me, how the U.S. Postal Service and other posts are responding to B2Me, impact of B2Me on posts' retail platforms, and new B2Me approaches for delivery of goods to consumers.
The comments in this blog are moderated. Each comment will be reviewed to ensure that it contains no crude language, solicitations, personal attacks, or anything that may be regarded as inappropriate is included.  In an effort to facilitate an ongoing conversation, comments will be reviewed in a timely manner. The views that are expressed in this blog are those of the individual contributors and do not reflect the views of PostalVision 2020. If you have any questions about commenting or are experiencing issues, please contact Bryan Klepacki.